For the new work day.
In our connected world, work and life are merging.
Coalesse products are artfully designed to improve the quality of life at this highly fluid intersection.
Our furnishings are comfortable, elegantly purposeful, and beautifully crafted to cross over — between offices and homes, meeting rooms and social spaces, and wherever else creative people want to feel inspired about their work day.
Hub and Coalesse provide award winning furnishings for anywhere your workers are looking for an inspirational place to work.
---
CASE STUDIES
Grand Valley State University – Mary Idema Pew Library Learning and Information Commons in Allendale, Michigan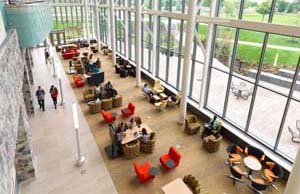 The library features open spaces designed to encourage cooperative learning along with a blend of work environments, ranging from pin drop quiet reading rooms to an upscale tea café – encouraging academic and social interaction.
Read more »
---
Tolleson- a creative agency located on San Francisco's historic Jackson square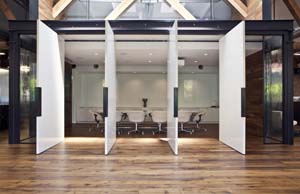 Throughout their 28 years, they have delivered branded experiences in a range of marketing touchpoints for clients large and small around the world. They are proof that good design is good for business.
Read more »
---
The Coalesse Story, our vision for the new work day.